Bazinga! Bizagi! -- BPM tools for digital transformation
Oh doesn't everybody just want to talk about igniting digital transformation and migration from those pesky old clunky legacy systems and architectures?

Download this free guide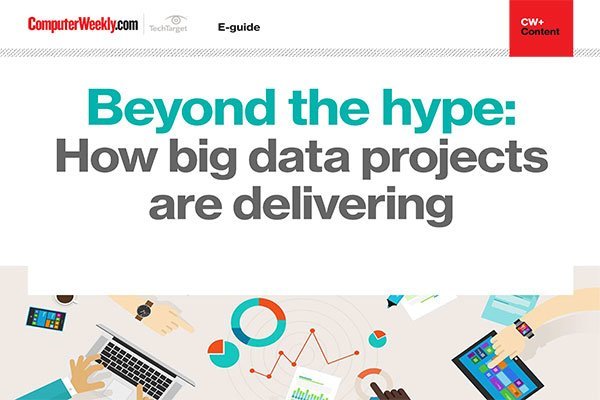 6 high profile examples of Big Data improving operations for corporations
This e-guide collates a group of examples of big data technologies in use, such as how Mercedes-AMG Petronas Motorsport are looking to gain an edge on the competition in the Grand Prix season. Also see how big organisations are managing their big data operations and their data analytics programmes and teams through some high profile case studies.
By submitting your personal information, you agree that TechTarget and its partners may contact you regarding relevant content, products and special offers.
You also agree that your personal information may be transferred and processed in the United States, and that you have read and agree to the Terms of Use and the Privacy Policy.
The trouble is… some of that legacy software is still out there because it STILL WORKS, of course. But hey ho, who are we to stand in the way of progress? Bizagi (Ed – did you say Bazinga?) is a firm that does actually talk about the toolsets needed to perform this so-called digital transformation thing.
The firm specialises in 'digital process automation software' with its Bizagi 11 product.
This is Business Process Management (BPM)
Another way of describing these (digital transformation) tools is to simply call them Business Process Management (BPM) and workflow software.
So what does Bizagi do?
By wrapping legacy IT systems with Bizagi technology, firms can orchestrate processes, communication channels, data streams and devices — that's kind of what this whole transformation thing is supposed to be about.
Three pillars of digital process automation
"Through the Bizagi Xchange, users can access the process applications, integration connectors and user interface widgets created by their peers across this global community, further accelerating their transformation programs," said the company, in a press statement.
Bizagi says it has identified three core pillars that underpin successful enterprise-wide transformation: agility (for operational productivity), engagement (through intelligent use of contextualised data-driven processes)… and connections (Bizagi 11 offers native integration connectors).
Bizagi CEO Gustavo Gomez thinks that all enterprises already understand and are acting on the digital transformation agenda. "However, real digital transformation is proving very hard for the majority to deliver," he said.
Gomez contends that Bizagi 11 can help firms bound by inflexible legacy systems and a culture fearful of experimentation.
Bazinga (sorry, Bizagi) fans can visit try Bizagi 11 for free.