Q
How to enable a local keyboard after an RDP connection
In an expert Q&A, Peter Wood explains how to enable a local keyboard active on a server after an RDP connection from another host.
How can I enable a local keyboard active on a server after a Remote Desktop Protocol (RDP) connection from another host?
If you are using the
Remote Desktop Protocol
to remote control a workstation, then the local
keyboard
and screen will be disabled. If you need a local user to participate, try using Windows Remote Assistance rather than an RDP connection. Remote Assistance is a Windows feature that allows a user to resolve troubleshooting issues by temporarily controlling a remote computer over a network or the Internet.
If you are connecting to a Windows Server, then your RDP session will be a Terminal Services session, which allows users to access applications and data over a network. In this case, a local user can still log on for a local session (although they will be separate sessions).

Download this free guide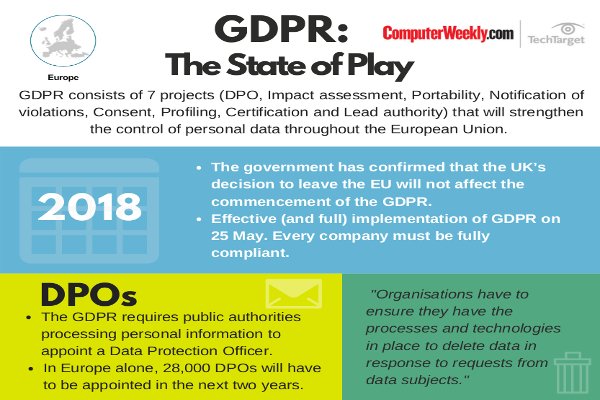 Infographic: GDPR - The State of Play
Get the latest information on how GDPR is going to affect your business and how to avoid any unwanted fines with this simple infographic.
By submitting your personal information, you agree that TechTarget and its partners may contact you regarding relevant content, products and special offers.
You also agree that your personal information may be transferred and processed in the United States, and that you have read and agree to the Terms of Use and the Privacy Policy.
When sensitive documents are frequently travelling back and forth between a company and its business partners, email security becomes very important....continue reading
In this expert response, Peter Wood explains the difference between database activity monitoring systems and security information and event ...continue reading
In this expert response, Peter Wood outlines some alternatives to NAC systems, and explains why, sometimes, NAC systems really are the best choice.continue reading
Read more on Identity and access management products