Q
How to address a spike in TCP and UDP flows
Have an unusual spike in TCP and UDP flows? Expert Peter Wood explains how to zero in on the problem.

Download this free guide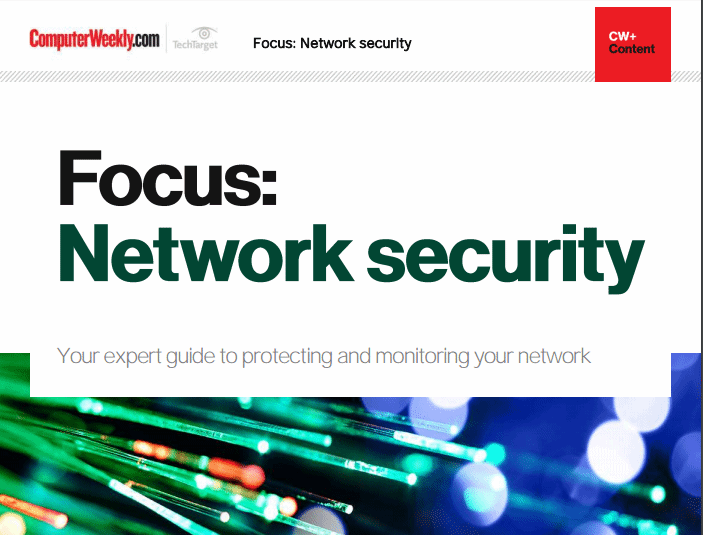 Hear that screaming? A network security fail strikes again
From allegations of nation state-level interference in crucial elections, to massive botnet attacks that brought down critical online services for millions, network security dominated mainstream news cycles for weeks on end. In this guide we will explore some of the key themes driving enterprise network security initiatives, from how to protect and monitor day-to-day activity on the network, to tips on how to defend it from malicious external attackers.
By submitting your personal information, you agree that TechTarget and its partners may contact you regarding relevant content, products and special offers.
You also agree that your personal information may be transferred and processed in the United States, and that you have read and agree to the Terms of Use and the Privacy Policy.
I noticed an unusual spike in TCP and UDP flows from a single internal source to multiple destinations. What steps you would take to determine the type of traffic that this represents?
To address a spike in TCP and UDP flows, run a packet sniffer such as
Wireshark
or CommView on a hub connected to the target device. Both these programs give you the opportunity to filter traffic during capture and post-capture to determine what is going on. Filters can be set for individual ports or protocols, as well as source and destination IP addresses. You can also rebuild sessions using either of these tools. If the device is non-critical, you may wish to isolate it first, in case it has been infected with malware.
When sensitive documents are frequently travelling back and forth between a company and its business partners, email security becomes very important....continue reading
In this expert response, Peter Wood explains the difference between database activity monitoring systems and security information and event ...continue reading
In this expert response, Peter Wood outlines some alternatives to NAC systems, and explains why, sometimes, NAC systems really are the best choice.continue reading
Read more on Network security management