PCI DSS UK user group partners with SearchSecurity.co.uk
SearchSecurity.co.uk has teamed up with the PCI DSS User Group as part of its goal to provide readers with up-to-date compliance information.
SearchSecurity.co.uk has formed a partnership with the PCI DSS UK User Group as part of its goal to provide readers with the very best up-to-date information about issues that affect them in their professional lives.

Download this free guide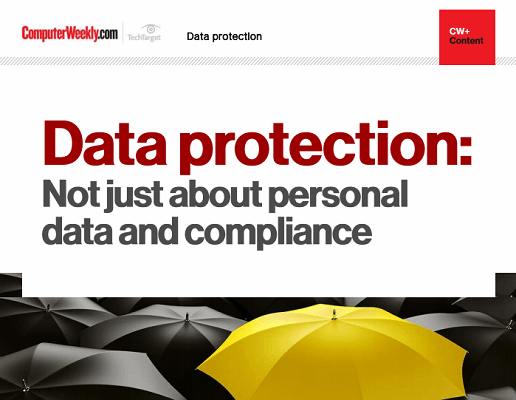 Data protection: Not just about personal data and compliance
From a hacker perspective, many organisations are still leaving the front door open and the windows unlocked. Failure to protect and handle data correctly can also result in punitive actions for companies participating in the digital economy. Wake up and get the knowledge to get protected.
By submitting your personal information, you agree that TechTarget and its partners may contact you regarding relevant content, products and special offers.
You also agree that your personal information may be transferred and processed in the United States, and that you have read and agree to the Terms of Use and the Privacy Policy.
The PCI DSS standard aims to set high levels of protection for credit card data held by merchants and others handling financial transactions. As the requirements develop, information security professionals will need to stay abreast of any changes and implement them in their systems.
The PCI DSS Group, founded by security company ProCheckup Ltd., already provides its members with a valuable forum in which to meet and exchange ideas. By partnering with SearchSecuirty.co.uk, the group will be able to reach out and make its valuable information available to a larger audience.
As part of the collaboration, SearchSecuirty.co.uk will report regularly from Group meetings.
For more information about the PCI DSS UK group, go to www.pcidssusergroup.com.
---
Find more information about PCI DSS UK group
PCI DSS requirements: Get ready for stricter enforcement fines
PCI DSS: UK companies can help shape the standard says EU director