What is This?

What is This? Close

What is This?

Sponsored Content is a special advertising section provided by IT vendors. It features educational content and interactive media aligned to the topics of this Web site.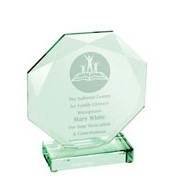 Computer Weekly European User Awards: Storage
THE DATACENTRE AND STORAGE AWARDS WILL BE COMBINED FOR 2014 
MORE DETAILS TO FOLLOW
The Computer Weekly European User Awards for Storage aim to recognise innovation in data storage projects that show evidence of improving storage efficiency and effectiveness.
For instance, entries could demonstrate innovation in areas such as backup, disaster recovery strategies, cloud storage and the use of virtual storage.
Applicants could also enter if their business has shown innovation in storage for virtual server environments, storage virtualisation and storage for internal cloud projects.
Other examples of entries include the use of disk systems, improvements to storage management and storage compliance.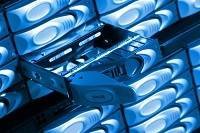 Judges will be using the following criteria to assess entries:
Innovation in technology or business processes
Improving IT management capabilities
Improving business efficiency or reducing costs
Demonstrating best practice
Delivering measurable business benefits
A description of each category can be found here. Please refer to the main awards site for further information about the other awards topics running throughout 2014.
DEADLINE FOR ENTRIES: 11 JULY 2014
Any questions about the Computer Weekly European User Awards for Storage please contact us at CWUserAwards@techtarget.com
The Judges

Louella Fernandes, Principal Analyst, Quocirca
Fernandes is a respected and globally recognised analyst. Her research and consulting experience includes strategic and competitive analysis of the managed print services (MPS) market and analysis of end-user MPS requirements from small businesses to large enterprises. She has authored a range of white papers on the topics of MPS, document workflow and customer communications management (CCM). Prior to joining Quocirca in 2006, she was European Developer Relations Programme Manager at Canon Europe, focusing on expanding the availability of print and document solutions for Canon's range of digital copiers through ISV partners.

Spencer Izard, IDC Research Manager
Over the past 15 years Spencer has worked at several large international organisations. He worked at Marks & Spencer, where he introduced enterprise architecture, IT harmonisation, and cloud strategies. Prior to that, he worked at Microsoft providing strategic end-user consultancy  on enterprise architecture, IT operations, mobility, and cloud computing. Before Microsoft, he spent over six years at BP as a global architecture manager among other roles.

Henry Baltazar, senior analyst serving infrastructure & operations professionals, Forrester 
Henry has evaluated and tested storage hardware and software offerings for more than 15 years as an industry analyst and as a journalist. Henry advises Forrester clients of data center infrastructure technologies including storage virtualisation, cloud storage, solid-state storage, and primary storage arrays. Henry comes to Forrester from 451 Research, where he was covering NAS and SAN storage arrays, cloud storage, and solid-state storage. At 451 Research, he advised vendors, venture capitalists, service providers, and end user clients on emerging technologies in the data storage market. Prior to joining The 451 Group, Henry spent nearly nine years working as a technical analyst for eWeek Labs, where he covered storage, server hardware, and network operating systems.