What is This?

What is This? Close

What is This?

Sponsored Content is a special advertising section provided by IT vendors. It features educational content and interactive media aligned to the topics of this Web site.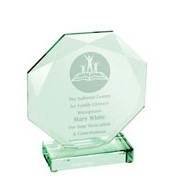 Computer Weekly European User Awards: Enterprise Software
The Computer Weekly European User Awards for Enterprise Software aim to recognise innovation through the use of enterprise software and information management.
For instance, entries could demonstrate innovation in areas such as open source, software development, financial, customer or cloud applications.
Applicants could also enter if their business has shown innovation in database and business application management, including big data, content management, business intelligence / analytics and data warehousing projects to improve efficiency and achieve cost savings.
Other examples of entries include MDM integration and data quality governance strategies.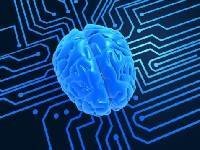 Judges will be using the following criteria to assess entries:
Innovation in technology or business processes
Improving IT management capabilities
Improving business efficiency or reducing costs
Demonstrating best practice
Delivering measurable business benefits
A description of each category can be found here. Please refer to the main awards site for further information about the other awards topics running throughout 2014.
DEADLINE FOR ENTRIES: 9 MAY 2014
Any questions about the Computer Weekly European User Awards for Enterprise Software please contact us at CWUserAwards@techtarget.com.
The 2013 winners are listed below.
Best Technology Innovation winner 2013:

Taylor Wimpey
UK home builder Taylor Wimpey is working with Anaplan to streamline its annual budget forecasting process and to fulfil its long-range financial planning requirements. 
Supplier of the Year winner 2013:

Huddle
Huddle was co-founded by Alastair Mitchell and Andy McLoughlin when they became frustrated with existing enterprise technology's inability to help people work together. 
Private Sector winner 2013 and Best of Show 2013:

Toyota Material Handling Europe
Toyota's team developed a software solution which improves safety, reduces cost and increases productivity. Toyota I_Site collects data from the fork-lift truck, transmits the data to a central database using wireless technology and the regular mobile networks – without the need to install software or hardware at customer premises – then allows this data to be analysed by the customer over a web interface.
Public Sector winner 2013:

Aintree University Hospital NHS Foundation Trust
Aintree has stopped using paper health records in clinical practice. Instead, it has installed CCube Solutions' electronic document management software (EDMS) and custom portal to provide clinicians a digital version.
Cloud Innovation winner 2013:

NHS England and PA Consulting
PA Consulting Group worked with QlikView and Google Enterprise to develop a cloud-based intelligence tool that means NHS England can now analyse its data more effectively.
As a result, it is now easier to monitor the delivery of the NHS Mandate and Constitution across the country and ensure that worrying trends are identified and acted on quickly.
Cloud Innovation honourable mention 2013:

Virgin Media
In May 2009, Virgin Media selected TOA Technologies' cloud-based ETAdirect mobile workforce management solution to help transform its field workforce and make its vision a reality.
The Judges

Bob Brown, Principal Analyst, Quocirca 
Bob Brown covers the areas of enterprise resource planning (ERP), product lifecyle management (PLM) and manufacturing systems such as CAD/CAM for Quocirca. He started work as an industry analyst in 2001 after working in or with the IT industry for much of his professional life since graduating in 1974. Originally trained as a scientist but with a strong practical streak he has a passion for understanding how "stuff" works. His main area of coverage is the way manufacturers use IT to achieve competitive advantage across their operations – from the original conceptual design to the automation that drives the factory.

George Lawrie, VP & Principal Analyst, Application Development & Delivery, Forrester Research 
As VP & Principal Analyst at Forrester Research, Lawrie serves Application Development & Delivery Professionals. He has more than two decades of experience deploying global enterprise resource planning (ERP) applications in complex multinationals. During his five years with Forrester, he has led research into topics such as SAP deployment best practices, ERP consolidation, IT investment prioritisation, global data synchronisation, and trade promotion management. He is a popular speaker and has appeared on the BBC and Sky. He has led sessions at user conferences for vendors such as IRI and Progress Software.

Spencer Izard, IDC Research Manager 
Over the past 15 years Spencer has worked at several large international organisations. He worked at Marks & Spencer, where he introduced enterprise architecture, IT harmonisation, and cloud strategies. Prior to that, he worked at Microsoft providing strategic end-user consultancy  on enterprise architecture, IT operations, mobility, and cloud computing. Before Microsoft, he spent over six years at BP as a global architecture manager among other roles.