What is This?

What is This? Close

What is This?

Sponsored Content is a special advertising section provided by IT vendors. It features educational content and interactive media aligned to the topics of this Web site.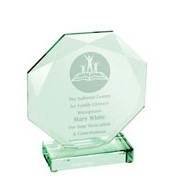 The Judges

Bob Brown, Principal Analyst, Quocirca 
Bob Brown covers the areas of enterprise resource planning (ERP), product lifecyle management (PLM) and manufacturing systems such as CAD/CAM for Quocirca. He started work as an industry analyst in 2001 after working in or with the IT industry for much of his professional life since graduating in 1974. Originally trained as a scientist but with a strong practical streak he has a passion for understanding how "stuff" works. His main area of coverage is the way manufacturers use IT to achieve competitive advantage across their operations – from the original conceptual design to the automation that drives the factory.

George Lawrie, VP & Principal Analyst, Application Development & Delivery, Forrester Research 
As VP & Principal Analyst at Forrester Research, Lawrie serves Application Development & Delivery Professionals. He has more than two decades of experience deploying global enterprise resource planning (ERP) applications in complex multinationals. During his five years with Forrester, he has led research into topics such as SAP deployment best practices, ERP consolidation, IT investment prioritisation, global data synchronisation, and trade promotion management. He is a popular speaker and has appeared on the BBC and Sky. He has led sessions at user conferences for vendors such as IRI and Progress Software.

Spencer Izard, IDC Research Manager 
Over the past 15 years Spencer has worked at several large international organisations. He worked at Marks & Spencer, where he introduced enterprise architecture, IT harmonisation, and cloud strategies. Prior to that, he worked at Microsoft providing strategic end-user consultancy  on enterprise architecture, IT operations, mobility, and cloud computing. Before Microsoft, he spent over six years at BP as a global architecture manager among other roles.