What is This?

What is This? Close

What is This?

Sponsored Content is a special advertising section provided by IT vendors. It features educational content and interactive media aligned to the topics of this Web site.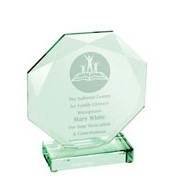 Computer Weekly European User Awards: Networking
The Computer Weekly European User Awards for Networking aims to recognise innovation in network design and implementation, use of mobile technology, and the use of networking and mobile applications to improve user businesses.
For instance, entries for this awards topic could demonstrate innovation in areas such as UCS implementation, unified network fabric, optimisation of 10 Gigabit Ethernet or implementation of FCoE. Other noteworthy projects would include networking methods for low latency, private cloud network designs, network convergence for provisioning, network automation and management, innovation in WAN and WLAN design or converged wired and wireless networks.
Applicants could also enter if their business has shown improvement in enterprise mobility, by supporting and securing mobile workers through network support for applications and devices, or introducing innovative new uses of mobile technology.
Other examples of entries include demonstration of a successful energy management project through networking technologies, improvement in bandwidth, or innovation through video networking and delivery.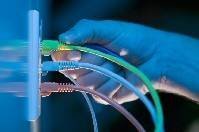 Judges will be using the following criteria to assess entries:
Innovation in technology or business processes
Improving IT management capabilities
Improving business efficiency or reducing costs
Demonstrating best practice
Delivering measurable business benefits
A description of each category can be found here. Please refer to the main awards site for further information about the other awards topics running throughout 2014.
DEADLINE FOR ENTRIES: THIS SERIES IS NOW CLOSED
Any questions about the Computer Weekly European User Awards for Networking please contact us at CWUserAwards@techtarget.com.
Public Sector Winner 2013 and also Best of Show Winner 2013:

Telestroke (Entered by Virgin Media Business)
Cumbria and Lancashire Telestroke Network - Virgin Media Business – delivers a remote 24-hour stroke diagnosis service, designed to boost frontline healthcare and save lives.
Work by the Cardiac and Stroke Network and the North West Shared Infrastructure service (NWSIS) utilised the IP Virtual Private Network (VPN) from Virgin Media Business, so patients in Lancashire and Cumbria can get the treatment they need from specialist stroke physicians via video conferencing and webcam.
Public Sector Honourable Mention 2013:

London Olympics 2012 Project (Entered by BT)
During the games 121.6 billion web requests were processed – 10 times more than the 2010 Winter Olympics and 223,281 requests per second at the peak. The number of detected malicious site visit attempts rose from around two million a day, at the beginning of the games, to a peak of nine million a day by the end.
The London 2012 network was designed to handle up to 60Gbps of traffic, the maximum measured throughput was nearly 7Gbps, of which a quarter was Internet traffic.
Best Technology Innovation Winner 2013:

DANTE (Entered by Infinera)
Dante (Delivery of Advanced Network Technology to Europe) plans, builds and operates advanced networks for research and education, and needed a solution that would enable it to continue to support the ever-growing data needs of experiments and applications that are crucial to academic research.
The GÉANT network, built and operated by DANTE on behalf of Europe's National Research and Education Networks (NRENs), is currently relied upon by some of the world's largest scientific institutions.
Supplier of the Year Winner 2013:

Azzurri (Case studies mentioned: Cornwall Council, NHS Foundation Trust UCLH, Hastings Direct, Seven Trent Water)
Included in Azzurri's entry were several case studies. One centred on unified communications at the newly created unitary authority Cornwall Council (composed of seven previously independent local authorities). Azzurri said it was presented with "probably the most complex network consolidation project in local government" due to the fact that it involved 110 sites.
To control the situation it replaced isolated PABX environments and legacy analogue hardware (70% of the estate) with a single Mitel-based IP-telephony solution managed by an in-house Mitel trained engineer, provided free of charge. Meanwhile the council's hundreds of bills and contracts were re-tendered and replaced with one bill.
Private Sector Winner 2013:

CSR (Entered by Silver Peak)
Silver Peak was selected by CSR, a global provider of innovative silicon and software platforms for consumer electronics applications, to help improve the performance of interactive applications between the company's network of global offices.
By deploying Silver Peak's software-based acceleration at all 26 of its sites, (2,100 employees across 10 countries) CSR reduced network costs substantially and reduced network traffic significantly, ensuring a consistent application experience for all employees.
Cloud Innovation Winner 2013:

Svenska Tågkompaniet AB (TKAB) (Entered by Appear Networks)
Svenska Tågkompaniet AB (TKAB), the rail operator of Tåg i Bergslagen, X-trafik and Värmlandstrafik in Sweden, is in the process of upgrading its mobile system to take full advantage of smartphones accessing data from the cloud to increase efficiency and reduce costs.
A new mobile solution, based on the Appear IQ platform, allows Tågkompaniet to efficiently dispatch information to its personnel, based on the context of the user, in order to increase punctuality, improve customer service and reduce operational costs.
The Judges

Rob Bamforth, Principal Analyst, Quocirca
At Quorcirca Bamforth focuses on business communications, with particular emphasis on mobile, social and unified communications. His experience combines sales and marketing with an in-depth understanding of technology development and deployment. During his career, he has actively promoted the business benefits of emerging technologies such as the internet and Java, and has presented at innumerable industry events, as well as working closely with standards bodies. He has written numerous articles and many reports encompassing the impact and management of mobile devices, the evolution of service providers, mobile email momentum, visual communications, VoIP and unified communications.

Spencer Izard, IDC Research Manager
Over the past 15 years Spencer has worked at several large international organisations. He worked at Marks & Spencer, where he introduced enterprise architecture, IT harmonisation, and cloud strategies. Prior to that, he worked at Microsoft providing strategic end-user consultancy  on enterprise architecture, IT operations, mobility, and cloud computing. Before Microsoft, he spent over six years at BP as a global architecture manager among other roles.